Non-certified mechanic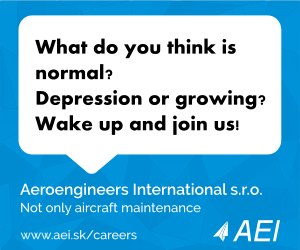 Actual locations: Armenia (EVN), Romania (CRA, IAS, SBZ, TSR), Moldova (KIV), Slovakia (BTS)
Future locations (Market research): Hungary (BUD), Czech Republic (PRG), post-Soviet states.
All company stations are considered as possible workplace.
Job type: Full time, Contractors
Salary: Subject of your performance but much more than 520,-- EUR :)
1. Job description/Duties and Responsibilities
to support certifying staff to perform fault isolation and defect rectification
to support Team leader for overall station management
to manage outstation store
to perform line maintenance under direct supervision of certifying staff
2. Requirements/Qualifications
ambition to become licenses aircraft engineer
knowledge of aeronautical regulations PART-145,PART-66
good command of English
flexibility and readiness for action
team capability
ability to work for shifts
driving License "B"
Fill the form