Production and planning officer – PPC OFFICER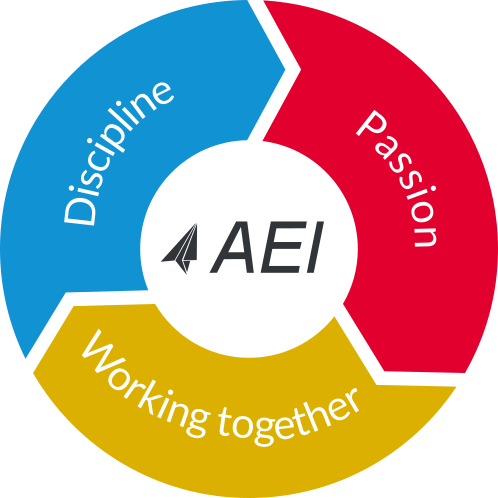 You do not need to be aviation expert to join us. Better yet, the level of your technical knowledge is not important for some job positions.
The will to do more than the others, professional approach and discipline, sharing our core values are the main attributes to be a part of our team.
Let us know about you!
Locations:
Job type:
Salary:
Subject of your performance but much more than 850,-- EUR :)
1. Job description/Duties and Responsibilities
planning of technical person, tooling, material, work environment and work equipment on AEI line maintenance stations
ordering of consumable and expendable (C&E) material and tooling, used in maintenance of aircrafts
organize of C&E material and tooling transport from/to place of usage
communication with material and transport suppliers
preparation of documentation and orders from scheduled and unscheduled maintenance
administration of import and export store agenda
administration of maintenance documentation system
communication with customers and suppliers
task performance in line with supervisor instructions
2. Requirements/Qualifications
passion for aviation
excellent organization and time management skills
ability to obtain knowledges in process mapping, definition and documentation
critical and analytical thinking
fluent English
flexible and open
sense for logistic
knowledge of basic technical specification in aviation is beneficial
Fill the Talented People form